Click on a picture to see the original version or the new version.
---
Completed cut number 25, which is a distant shot of the laser fired from the deck of an old ship.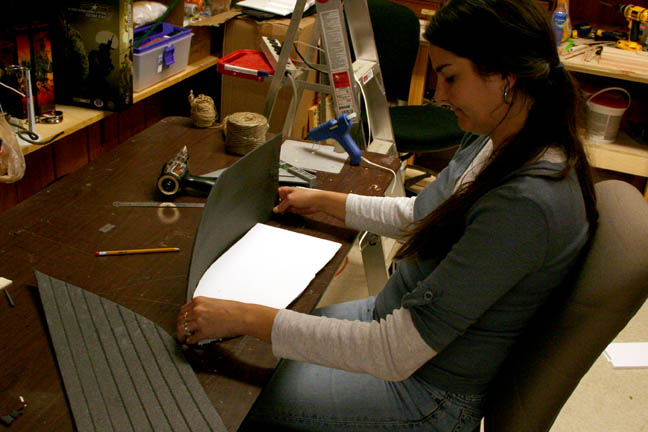 Brandi starts by scoring and cutting black foam core to the desire shap. She then hot melt glues it around a form.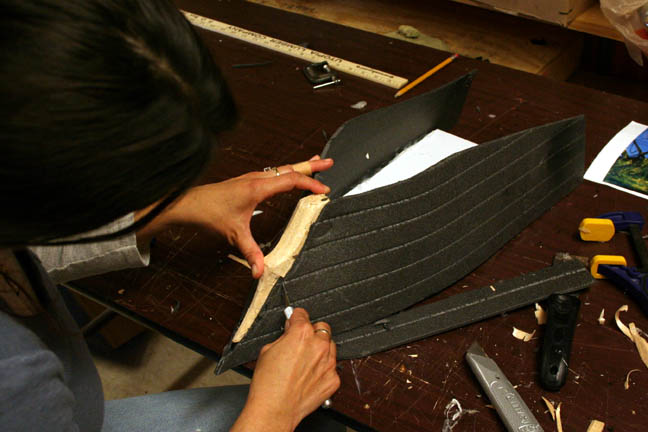 The bow of the ship has a distinctive shape. Brandi carved a piece of balsa wood following the general look of the original cartoon.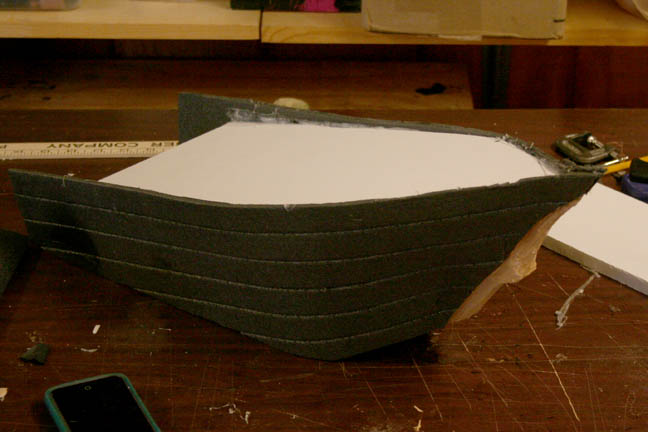 The final ship, awaiting paint.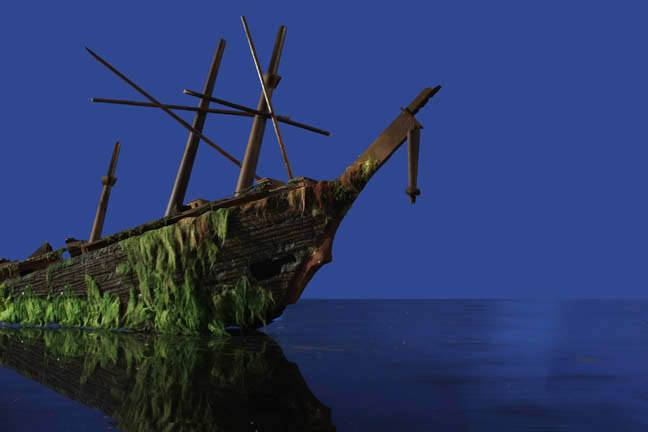 After adding a touch of seaweed and some masts, the boat goes before the camera.
The boat was placed on a sheet of black acrylic to get a natural, dark reflection.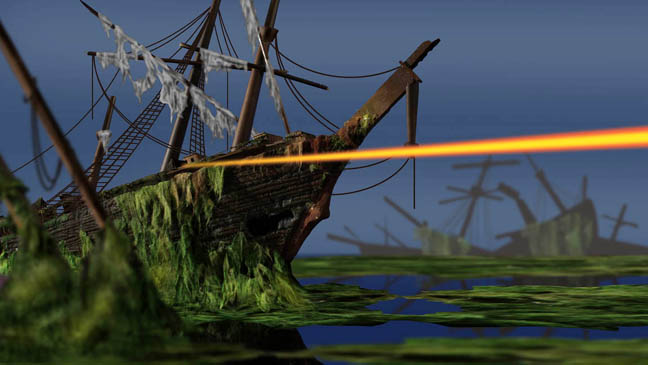 Rigging, sails, seaweed, etc were added via a digital matte painting in Photoshop.
(Click on the picture for a larger view.)
The final clip is at the top of the page!
Thanks for looking!
All information, videos, photos and graphics in this website are copyright 2009, Roger Evans. All rights reserved.
For those that enjoy the creak of leather, click HERE for my gallery of western art paintings